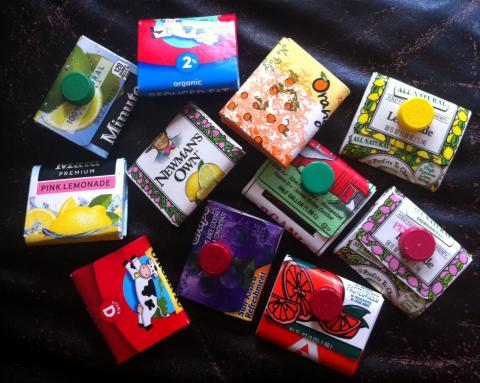 These juice carton purses come in lots of different designs and colours depending on availability so when you order one, it will be a surprise!
The material is very sturdy, water resistant and does stretch a little with time. Its wide enough to hold business and credit cards, bills and small change, and lasts anything between 6 months to 2 years. (Ive been using mine for over a year now) They make great, unique gifts and are made from american or german cartons.
See more pics of my juice carton purses on the gallery page. 10,- GB British Pounds inclusive of postage.